THE SECRET BOOK OF THE LEADER OF MEXICO'S 1910 REVOLUTION, SPIRITIST MANUAL (1911) BY FRANCISCO I. MADERO, TRANSLATED ON ITS CENTENNIAL BY C.M. MAYO (DANCING CHIVA, 2011)
NOVEMBER 11, 2011
FOR IMMEDIATE RELEASE
MORE INFORMATION: Click here
WHO: Francisco I. Madero, leader of the Mexican Revolution of 1910,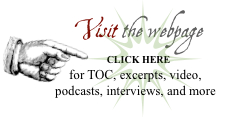 and President of Mexico from 1911-1913, author (as "Bhima") of the Manual espírita, originally published in 1911.
The translator, C.M. Mayo, is author of several works on Mexico, most recently, The Last Prince of the Mexican Empire (Unbridled Books, 2009) which was named a Library Journal Best Book 2009. Mayo is also editor of Mexico: A Traveler's Literary Companion (Whereabouts Press, 2006), a portrait of Mexico in the fiction and literary prose of 24 contemporary Mexican writers.
WHAT: The first English language translation of Manual espírita as the Spiritist Manual.
WHY: This year marks the centennial of this book which is, in the words of C.M. Mayo, "an essential work for understanding Madero, the Mexican Revolution of 1910 and his presidency."
WHERE: Cyberspace, space, Mexico City, Washington DC.

Cyberspace: The book has been published on Kindle, available on www.amazon.com

(Other digital and print editions are forthcoming.)
Space: Madero claims in his book that that is where we all end up, so maybe that's where he is.
Mexico City: C.M. Mayo's office.

Washington DC: Dancing Chiva HQ in the US.

WHEN: The book is published today, 11-11-11.
2011 marks the book's centennial.
ABOUT THE TRANSLATOR, C.M. MAYO
ONE MINUTE VIDEO (TRAILER):