At Play in the Fields of Keynote
A note on the covers from C.M. Mayo



As a writer, I've had the sometimes disconcerting (if othertimes also joyous) experience of having someone else—a person I have never met and perhaps never will—design the covers of my books. I am talking about the professional graphic designer. Book cover design is a specialty informed by both graphic design principles and marketing. A publisher wants a book cover that fits with their brand image and— everyone hopes— will fly off the shelves to the cash registers. Alas, though sometimes fortuitously, the author's vision for the cover is not always taken into consideration, and in fact, very few publishers will cede approval to the author in a book contract (believe me, I've tried).

Imagine the delight, after spending years writing a book, to see it so beautifully presented, as was the case with my first book of short fiction, Sky Over El Nido (University of Georgia Press). But imagine, too, the teeth-gnashing disappointment when the cover looks like, well, that substance that comes out of the nether end of the quadriped. (I would have given you the link to the cover of my short stories published in Spanish in 2003, but it was that bad. And that was the best of four, count 'em, four, versions. Eh.)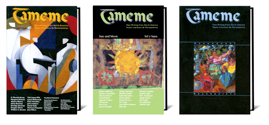 In my previous incarnation as an editor, of the literary journal Tameme, I relished the opportunity to, if not design, preside over and approve the cover. For each issue, I selected a work of art (paintings by Francisco Miranda, DeLoss McGraw, and Dereck Buckner for the first, second, and third issues, respectively) and then hired designers to turn my (admittedly, very rough) idea into a cover.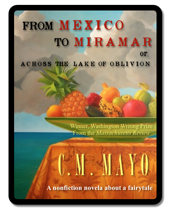 Kathleen Fetner designed the first cover and Inés Hilde the others. I think you'll agree, they did a beautiful job (and to anyone looking for a graphic designer, I warmly recommend them both). But those were back in the days before e-books. Digital publishing may be far less expensive than traditional print publishing, but Dancing Chiva would not be a viable enterprise if we we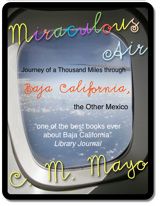 re to pay for a professionally designed book cover. Neither do we need the kind of technical savvy a professional designer can offer (preparing files for offset printing, etc.). For viewing an e-book's cover on a screen, a jpeg made from, say, a screenshot in Apple's Keynote works just fine.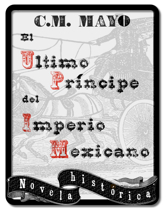 So who is designing the covers of Dancing Chiva's e-books? Why, moi. And what a joy it is! With all due respect to professional designers—who know a thing or three more about the craft than most writers, to be sure—it feels profoundly right to me that the author design his or her own books' covers, for they are the introduction to and indeed, an integral part of the reader's engagement with the text.



It would be lovely to have the input from some of Dancing Chiva's other authors, but alas, they are no longer in this world. And should the day come when Dancing Chiva publishes living authors? I admit: contractually speaking, I'd probably do the same as my publishers have done with me: invite comments and suggestions for the cover, but not cede final approval. That's not hypocrisy: that's reality.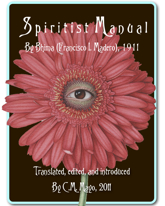 Designing covers for e-books has presented a few interesting condundrums. When is it a "book-book," that is, an electronic version of an actual book—100 to a few hundred pages, the sort of size we usually see between covers, with a spine, on a shelf— and when is it really only an essay or a short story? I've seen texts as brief as a couple of pages being called "e-books." Our culture has not yet developed the vocabulary for all these newfangled distinctions. (And by the way, I think digital literary short story publishing is going to go the way of songs—increasingly offered individually, rather than as part of a collection / album.)

Should an e-book cover look different from a print book cover? I have come down on the side of a distinguishing e-book "look," with similar dimensions to most print books but with rounded corners suggesting a screen (Kindle, iPad, Nook).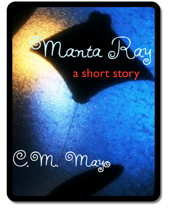 I have also made the titles and other text proprotionally larger that they often are on print books, so they made be read when shown as a thumbnail on a screen.

Each of the Dancing Chiva e-books has a web page about its cover design, with information on fonts, photographs and/or artworks. I invite you to have a look; satisfy your curiosity and, if you're a writer, perhaps they may inspire you to try making your own?

>>The Building of Quality
>>C.M. Mayo on Creative Writing
>>From Mexico to Miramar
>>Manta Ray
>>Miraculous Air
>>My Recollections of Maximilan
>>Spiritist Manual
>>El último príncipe del Imperio Mexicano