Thank you for your order.

Here is your e-book!

Click on the cover
to download PDF (11.2 MB)

The password to read it is
Helpful tips:

Best is to download your PDF in Adobe Reader. Don't have that? It's free; click on the button to the left.

You can read these e-books on your browser. If you're on a MAC, page up and page down by clicking on Fn + arrow.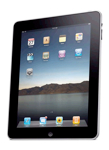 If you're on an iPad, you can view these PDF e-books in iBooks (even though they are not yet available in the iBooks store), and we recommend this, as you can "turn" (use your finger to swipe) the pages to the left as you read.