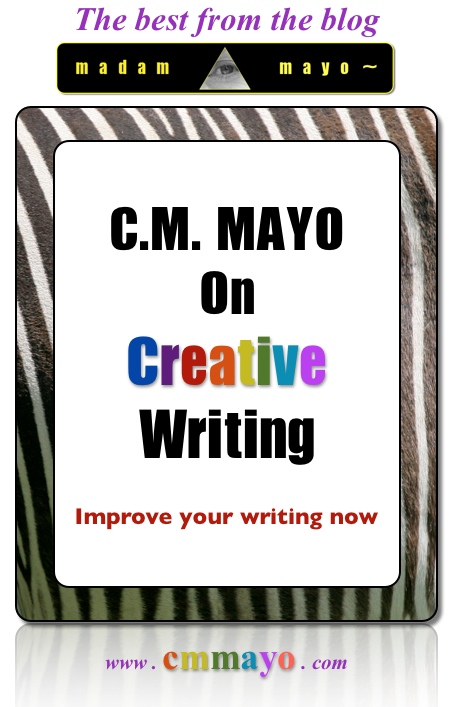 A free e-book for you to download now
C.M. Mayo on Creative Writing: The Best from the Blog
by C.M. Mayo
Tips on craft, creative process, publishing, and more by the author of the novel The Last Prince of the Mexican Empire and Sky Over El Nido, winner of the Flannery O'Connor Award.
e-book, 50 pages

Downloadable PDF (MB) available now and free to members of the Dancing Chiva Literary Arts Club. Membership is free.